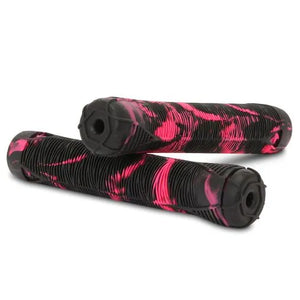 Envy Hand Grips V2 - Pink/Black
Envy completely redesigned their hand grips and did a bang up job! These grips are on the longer side being about 6" long giving you plenty of grab room for you're handle bar.
Two pairs of nylon bar ends included. One for steel and one for aluminum bars.
---
We Also Recommend